♥ Urban decay primer potion as base - MAC retrospeck on inner lid - MAC parfait amour with paul & joe no. 38 & MAC stars n rockets on mid to outer lid - MAC fertile in crease & outer v. - Wearing Chanel rouge allure in exquise & NYX sorbet round lipgloss on lips.
dress: valleygirl - belt: temt - shoes: wittner
bag: forever21
shoes: wittner
Tonight an old class mate of mine had a dinner to celebrate his 18th birthday so i came along :) it was a small gathering and most of his family was there so it was really sweet when they all did their speeches!
Unfortunately it was one of those- 'i like the birthday person but not some people there' parties. But a lot of the people there were very nice :)
with the bestfriend, birthday boy & his mama.
I'm getting sick because of the weather which is very sucky :(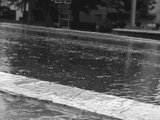 And uni work=major procrastination. I have so much to do but i'm gonna wing it and just do it on monday/tuesday. wish me luck!
my lovely, sammy;
Also i felt like a change, so i got a new blog template. I was going to just make a new one- but thought i've had this for a while- so i might as well continue on :) I like this template as i'm using my own image account now which is SO much better than blogger's (no offence blogger! :p) And i love how the pictures are clearer & bigger.
I am in the mood for resolutions and from now on, I plan to concentrate more on my school work (after this weekend :p) Less on useless things. I will sleep before 1am every night. I will keep my room clean (this one i know i won't keep but oh well) Friday nights will be my clubbing night. I will cherish and spend more time with my love ones. I will either ignore or tell the dickheads in the world that i dislike them and not bother with useless hellos and goodbyes. I will eat better, I will exercise (maybe) And i will smile and
live in the moment!