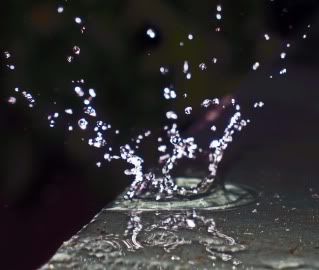 Do you ever have those moments where you just stop and think about how different things would be if you had done something else? A bit of a 'What If' moment, where you consider how everything is now- and how everything could be if...
I'm just feeling so stressed out about life right now. My head feels a bit like a blur. I'm not happy with the way things are but i'm not sure what to do about it. My feelings and thoughts are all coming at me at once.
I miss summer, I miss my bestfriend and the way things used to be when we didn't have responsibilities, I miss working all the time and having a constant stable cash flow, I miss having everything close and near, I miss laughing out loud, I miss taking chances, I miss not over-thinking, I miss being able to close my eyes at night with a clear mind, I miss knowing that tomorrow would be better than today.
I hate the little things in life- paying for petrol, worrying about siblings, liking a boy and not understanding why on earth him, feeling like shit for 'no reason', the high price tags on things you want, the higher price tags on things you need (hello education),
I like the way I think and the way i am but sometimes- I feel like there are things i would give up all the pretty clothes and make up for. I really would.
Not saying i don't like my life the way it is now, i do..I just wonder. And when priority calls- I know the things that would make me happy...I just don't know how to get them?
What if i try and don't succeed, i want these things so much that i don't think i would handle the feeling of failing or rejection. Not even that- i make excuses all the time- maybe i'm just scared- of like everything that matters. ♥
Why can't I just stop thinking and live?